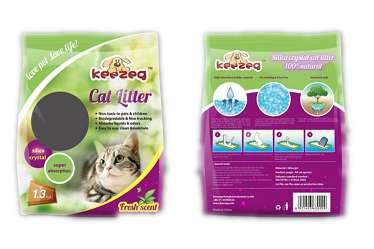 Name:
Natural Super Absorption Silica Gel Crystal Cat Litter/Crystal Cat Litter
Model:
KJ0007
Material:
Silica gel
size:
1-8mm
Color:
White with color
OEM:
Available
Package:
As requires
Samples:
Available
Delivery time:
15-25days
Price list:
Available
Package design:
Available
MOQ:
Negotiation
Payment term;
T/T ,paypal
Silica gel,
Size:C1-6mm
,
ingredient :98% SiO2 , 2%H2O
has a large number of porous internal structure and owns a big absorption capacity for the water vapor, and all kinds of smell .Based on above special properties Silica cat litter is manufactured through processing and refining. Silica cat litter is a new type and ideal pet waste cleaning agents which have better properties than the past cat litter such as clay. Silica gel being used as cat litter is a major improvement for the cat litter industry. the main ingredient of Silica cat litter is silica which is non-toxic and pollution-free, so that it can be a green product for family use. The used cat litter can be merely buried and doesn't course trouble. Silica cat litter has the appearance of a white granular material and has a light weight; it is hard to be broken, can inhibit bacterial from growing and is the most popular cat litter products in the current international market.
Keezeg focus on pet services ,focus on what we love, hope to make friends who love pets from all over the world.